After 24 hours on the road I reached my destination Siem Reap - the home of Angkor Wat temples. I found this town to be my favorite one in Cambodia also (compared with Phnom Penh and Sihanoukville). It's nice and cozy, it has awesome "Bar street" in the middle of the city with 0,5$ beers and lively nightlife, good markets and friendly people.
After arrival I hooked up with a tuk tuk driver who I hired for the next two days for draging me around into the temples, silk factory and just around the city. Cost me 12$ a day. Not bad.
The entire second day was spent in the Angkor Wat temples (listed as one of world's wonders), which is massive. The architecture is astonishing. Most built around 13th century, these guys didn't miss any details while carving the sculptures out of stone. If you reach there yourself, then you'll understand what I'm talking about.
Day started around 5am. With monkeys in sunrise.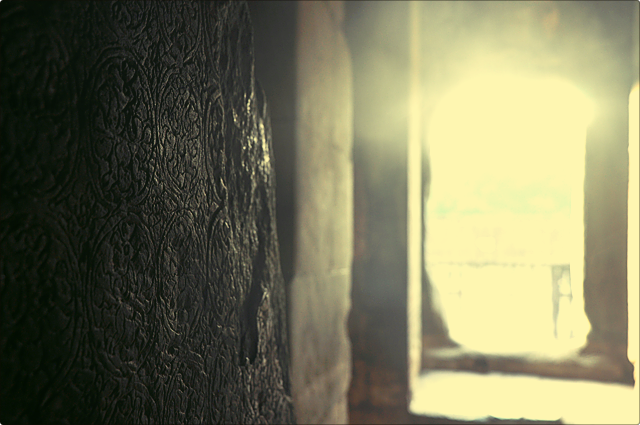 It was funny. Every day few hours after noon it started raining. Lasted an hour or two, and back to normal again.
Petrol station in cambodian way.
My tuktuk driver Sam! WHo was by the way very friendly and humble. I recommend him.
After 3 nights in Siem Reap took the night bus to the famous beach town Sihanoukville. I'd heard some good things about this place. As you can see yourself from the picture below.
Unfortunately I didn't find this town to be much. Beach wasn't very pretty, lots of dirt, too touristy, bad weather!
In here was probably my dodgiest place to spend the night. 3$ a night got me this cardboard shack (notice how the walls let through the light) with moskito nets around the beds cause. It was nice and cozy, that if you could not think about the possibly infected malaria moskitos flying inside at night.
And my last stop. Phnom Penh, the capital.
Airport, here I come. Off to Bangkok. To stack up my racksack with souvenirs, clothes and everything that can be bought with ridiculous price.