This is one before the last post in this blog. Or.. at least till my next journey.
Bangkok. Spent 4 days here. First day visiting the temple and learning local history. Next days passed in markets, shopping malls, more markets and visiting suit-maker.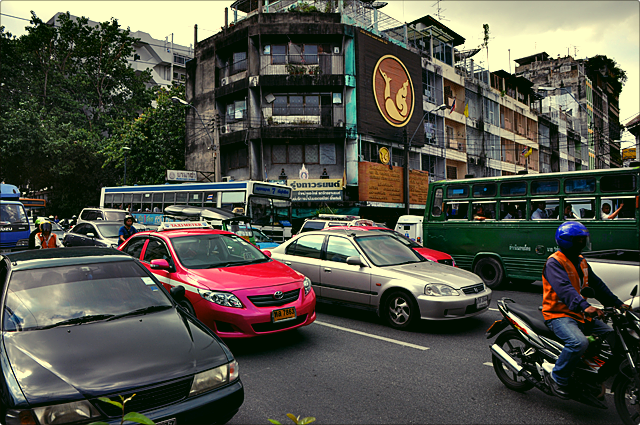 Bangkok is full of contrast. It resembles a bit with KL, but people seem to be bit friendlier. You will find ultramodern city center with high-end fashion district, traffic jams, monorail etc etc. On the other hand you have these old school tuk-tuk drivers on the roads side by side with Lexuses and very old and dirty looking houses few hundred meters on on the opposite direction.
It is also a massive city (6-10 million people, nobody really knows ..or cares), so it's hard to really understand this place with 4 days I had.
Bon apetit!
It's okay to rest at noon when the temperature is around 40 and you feel like a beauty nap. Local park will do fine.
Even the dogs feel that way..
If you're going to Chatuchak weekend market, picture like this is very common. If you see something you like, you wake up the guy. Or just take it and walk away
Overall, I liked Bangkok. All the annoyances aside.